Customer Reviews
Write a Review
Ask a Question
14/09/2021
Efstathios B.

United Kingdom
Strongly recommended for acute and chronic pain
This was purchased for my wife that suffers from chronic pain due to sacroiliitis. She has found it very helpful to control and mitigate the symptoms and has managed to reduce the use of medication. I have also been using it myself and it provided effective relief from my chronic neck pain that I suffer for years due to being a dentist. I have also tried it and had effective relief from acute pain due to an injured upper back muscle. It is a very clever little device which I would strongly recommend to anyone with similar painful muscular symptoms
17/09/2021
NuroKor Limited UK
Dear Efstathios, thank you for your review. It's great to hear how both you and your wife are benefitting from your NuroKor mibody. It is always especially rewarding to hear when people have been able to reduce their reliance on medication, alongside the pain management rewards of course. Thank you for sharing your experiences and very best wishes from the NuroKor Team.
24/07/2021
Steven M.

United Kingdom
Brilliant so far
I have only just got this zbakt and the main unit. I am suffering with pain due to Osteoarthritis 24/7 for around 30yrs. I am really hoping this dulles the pain or get rid of if. Keep you posted. Heard loads of good things and that's why I have decided to give it a good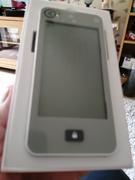 26/07/2021
NuroKor Limited UK
Dear Steven, we realise it is early days but thank you very much for leaving us a review. We really hope you get some relief soon. If you need any help or advice with using your NuroKor device please do not hesitate to contact our friendly customer support team at info@nurokor.co.uk. Best wishes, NuroKor Team
21/07/2021
Mr.Richard Coitino

United Kingdom
Early days
Early days to make Ann objective review
21/07/2021
NuroKor Limited UK
We completely understand. Please feel free to let us know how you are doing when you've had a little longer with your device Richard. Best wishes, NuroKor Team
18/06/2021
Suz D.

United Kingdom
Relief!
I have used this device for a few days..... Having a chronic lower back condition for years, I was diagnosed with discitis. Because of the pandèmic I hàve been unable to get any kind of intervention from the hospitàl for over a year. I have had to stop doing anything because of high pain levels across thè lower back anď right down thè outside of both lègs. I have spent all day lying on the sofa! Now after using the NuroKor twice a day for less than a week.....I am pain free!! I am amazed and delighted! This is way beyond my expectations! I felt my life was over and now I have a future! I can only say thank you from the bottom of my heart!!
18/06/2021
NuroKor Limited UK
How wonderful to hear what a difference the mibody has made for you Suz. It is incredible to hear of how debilitating the pain was for you and how much it has changed in just a week. Thank you so much for sharing your experience with us and taking the time to write this review. We wish you all the best and we're sure your review will help encourage others who may be struggling with pain too. Best wishes, NuroKor Team
02/06/2021
adrian p.

United Kingdom
Fantastic product which has helped ease long term pain in a few sessions
Get it if you're in pain
03/06/2021
NuroKor Limited UK
Thank you for review of the mibody Adrian - we are so pleased to hear it has helped you so quickly. Best wishes, NuroKor Team