Introducing Large Lifetech by NuroKor OEM Pads: Enhanced Wellness Support
Experience Lasting Comfort and Effectiveness with Reusable Gel Pads
These large-sized Lifetech by NuroKor OEM pads, sold as a pair, are your key to well-being. Included with all Lifetech by NuroKor devices, they provide long-lasting, reusable therapy for continuous, effective relief.

Key Features:
Long-Lasting Reusable Pads: Durable gel pads designed for extended use.
Large Size (50x100mm): Comprehensive therapy coverage, ideal for larger body areas.
Approved Replacement Product (with Lift Tab): High-quality, rigorously tested pads with a convenient lift tab for easy application.
Tested for Correct Conductivity on Larger Areas: Rigorously tested for precise conductivity on larger surface areas.
Versatile Compatibility: Compatible with various Lifetech by NuroKor devices, ensuring adaptability to your unique needs.
Preferred Size for Stronger Stimulation: For robust stimulation, choose these large-sized pads with broader reach and deeper impact.
Sold in Pairs: Each package includes one pair of large-sized pads.

Large Lifetech by NuroKor OEM Pads empower you to make the most of your Lifetech by NuroKor device. Elevate your health and embark on a journey toward a stronger, more comfortable you.
Choose these pads to cater to your distinctive needs and unlock enhanced wellness with Lifetech by NuroKor.

-----
Always use products as directed and read the instructions, user guides and follow treatment recommendations. If your symptoms persist see your doctor or health professional. TM and © 2018 NuroKor. All rights reserved. NuroKor and the NuroKor logo, are registered trademarks owned by NuroKor Ltd. Registered in the U.K. and other countries. KorOS is a trademark of NuroKor Ltd.. Designed by NuroKor in the United Kingdom.
Customer Reviews
Write a Review
Ask a Question
02/02/2021
Netta G.

United Kingdom
Large Pads
Excellent. Better for my back than the small pads.
03/02/2021
NuroKor Limited UK
We are glad they've worked out for you Netta - thank you for your review! Best wishes, NuroKor Team
14/01/2021
Jane M.

United Kingdom
Great
Perfect. Easy to use. Last a long time. And the company is friendly and easy to Deal with.
15/01/2021
NuroKor Limited UK
That's great to hear Jane, thank you for taking the time to leave a review. Best wishes, NuroKor Team
30/12/2020
Karen R.

United Kingdom
Pad reorder.
Great service! Love my MiTouch.
04/01/2021
NuroKor Limited UK
That makes us very happy Karen! We very much appreciate your custom and your review. Best wishes, NuroKor Team :-)
23/12/2020
Michael F.

United Kingdom
Large pads don't clip well to device.
Unfortunately not great. The Mibody device clips don't seem to attach as well to the large pads as the small ones. Not sure if they are not compatible. They still work but irritating that they continually fall off and have to restart.
23/12/2020
NuroKor Limited UK
Hi Michael, Unfortunately there is not a large compatible mibody pad. It is designed for use with the mibody specific version. The larger pads can be and are used by some customers but the fit is not as firm. We would be happy to send you replacement correct pads at no charge. Please email us info@nurokor.co.uk and we will be happy to take care of this for you.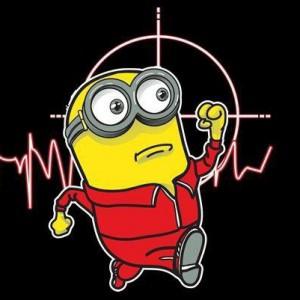 JT
09/12/2020
Jonathan T.

United Kingdom
Fabsolute Customer Service
I use the larger pads on my hamstrings and quads, and the smaller pads on my calfs, neck and shoulders, so I ordered two sets of large and two sets of medium - delivery was super quick and came with additional complimentary sets - thanks Nurokor!
09/12/2020
NuroKor Limited UK
Thank you Jonathan for your positive review. We are happy to see you are all kitted out with a mitouch as well as a mibody and benefitting from them both. Great action photos too thank you - so helpful for others who are interested in NuroKor technology. Best wishes, NuroKor Team