Customer Reviews
Write a Review
Ask a Question
10/12/2021
Christine J.

United Kingdom
Wonderful relief
After suffering a frozen shoulder for over a year and spending over £1500 on physio therapy with little longstanding benefit, I saw an offer of a free trial of this device at the local pharmacist. From just a 15 minute session I was amazed at the reduction in pain and increased motion of my arm, so I took the plunge and purchased it and have been extremely happy with the results. I've also had trouble of numbness with my feet caused by diabetes. Since using the KorShoe I've actually started to feel a lot more sensation in my toes!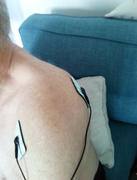 10/12/2021
NuroKor Limited UK
Thanks so much for leaving us this review Christine. What an amazing result after all your efforts to improve your frozen shoulder. It is wonderful to hear how happy you are and how the mitouch has helped. With the added benefit of helping your toes too we hope your improvements continue. Wishing you all the best, NuroKor Team
02/11/2021
Anadi T.

United Kingdom
This device is incredible!!!
My wife has just completed a 100-mile run across the South Downs Way. It's a very hilly route and Julia did it in 5-days, and barefoot! I joined in at the end of the adventure (the last 2 days) and that's when we started using NuroKor MiTouch. This device is incredible; we both had sore calf muscles from all the up and down hill running and the Sports Massage setting was an end-of-day treat, as well as being very healing. I am sure my calf recovery was speeded no end by MiTouch. I cannot recommend this product enough - in fact I am determined to learn about all the settings NuroKor MiTouch has to offer.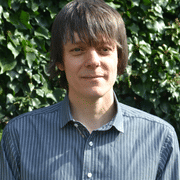 03/11/2021
NuroKor Limited UK
Thank you Anadi. What a great way to test the capabilities of the mitouch by you and your wife and a huge well done to you both! It's always so good to hear how our devices have helped people and this is the first 100 mile, barefoot run we've had a review from! We hope you continue to benefit and thank you again for taking the time to leave such a positive review. With best wishes, the NuroKor Team.
07/10/2021
Luc N.

United Kingdom
Not cheap but a great little unit.
First the bad news. The instructions are not great. No indication as to what the modes mean but this video covers it all: https://nurokor.co.uk/blogs/videos/how-to-use-your-mitouch-bodysystem-koros5-software Now the good news. This is a great little unit. It's quite powerful. I've not had it over half way so far on my Achilles and calf which is what I got it for. It's very intuitive to set the timer and use once you know what the modes mean and the fact that the intensity does not increase when you hold the button down and resets to zero when you change mode are nice safety touches that make you believe a lot of thought went into this.
13/10/2021
NuroKor Limited UK
Dear Luc, Thank you for your valuable feedback and review. We are always looking to improve and will definitely pass your comments on regarding the instructions. Great to hear that the video was helpful. It is good to know that you have found the mitouch intuitive to use as that is something we have tried hard to achieve. Many thanks again for your time and insights. With best wishes, NuroKor Team
20/09/2021
Thomas S.

Switzerland
Too soon to tell
The experience has been fine so far. But it is still too early to tell whether the device does anything. I have a golfers elbow and my wife inflammation in her arm. So far we do not notice any big change, but we are hopeful.
22/09/2021
NuroKor Limited UK
Thanks for the review Thomas. We are glad your experience so far has been positive. If you need any advice on best usage don't hesitate to get in touch with the us at info@nurokor.co.uk. We hope both you and your wife soon start to feel the benefits. Best wishes, NuroKor Team
16/09/2021
Lucy

United Kingdom
The MiTouch is Brilliant.
My Background- I have axial Spondyloarthritis with the HLA-B27+ as well. Which cause anterior uveitis, Gastrointestinal issues and overall back issues. Me and My Gran Review of Mitouch - Now I've waited 2 weeks to write this review and now I'm ready to write this review i wouldn't write this review if I thought that it didn't make a difference for people with chronic pain. I wouldn't want to give people false where there was none. I know my pharmacist Berni had trialled it out on her family first before using it at the pain clinic because she didn't want to give us false hope either. She's my hero for that. Because she cares about our condition. So my review is this lovely pocket-sized little device is worth every penny as a family device for me and it does take away the pain of all kinds. I looked this brand up whilst trialling it out to read the reviews on the company and find out more about the condition. It lives up to its expectations and have hope once my arthritis is under control with biological therapy that I'll be able to lessen my medication or cut back to only essentials and use this device as an alternative to medication and hopefully it will be a happy balance for me. Now I'm not the only one who trialled this device during the week as my gran had pulled a muscle in her back to the point she could hardly move and couldn't get up out a seat so when we went back to pay for the Mitouch. Berni placed the pads on my grans effected area and showed her the controls and how to use it. After 10-15 minutes in the consolation room my gran could get out the chair without pain standing. It took some pain away for about 5 hours for her. And she loves using it for her aches and pains now too. We are looking forward to the future due to the positive outlook on life it's given us. Now I've just to get the Korglove and KorShoe to see the benefits they'll have on my arthritis and grans. Im a very happy customer will definitely be telling my fellow chronic pain sufferers in my friend circle about this product and hope they choose to trial it out or buy it. This could benefit so many who suffer chronic pain and I love it! Thank you so much Berni for showing me and gran this little device, she's already feeling slightly better than before now she's had it on her side for the over the last 5 days for 2 hours a day. She's been able to get up and down out her seat better. And been able to sleep at night now. Thank you.  Grans Review is she wasn't very optimistic about it until me and Berni put it on her. Gran thinks it's utterly live changing and she couldn't imagine how this small pocked size machine could take away her muscle pain and if someone had told her about this before my trial she'd not believed them. Looking forward to using it more now.
17/09/2021
NuroKor Limited UK
Dear Lucy, what an amazing review. It is just wonderful to hear how much the mitouch has impacted your life as well as your Gran's. The support you had from Berni at Cadhams Pharmacy we are sure helped you a lot too. Thank you very much for sharing your experience with us and taking time to write such an in depth and helpful review. With warm wishes from the NuroKor Team.